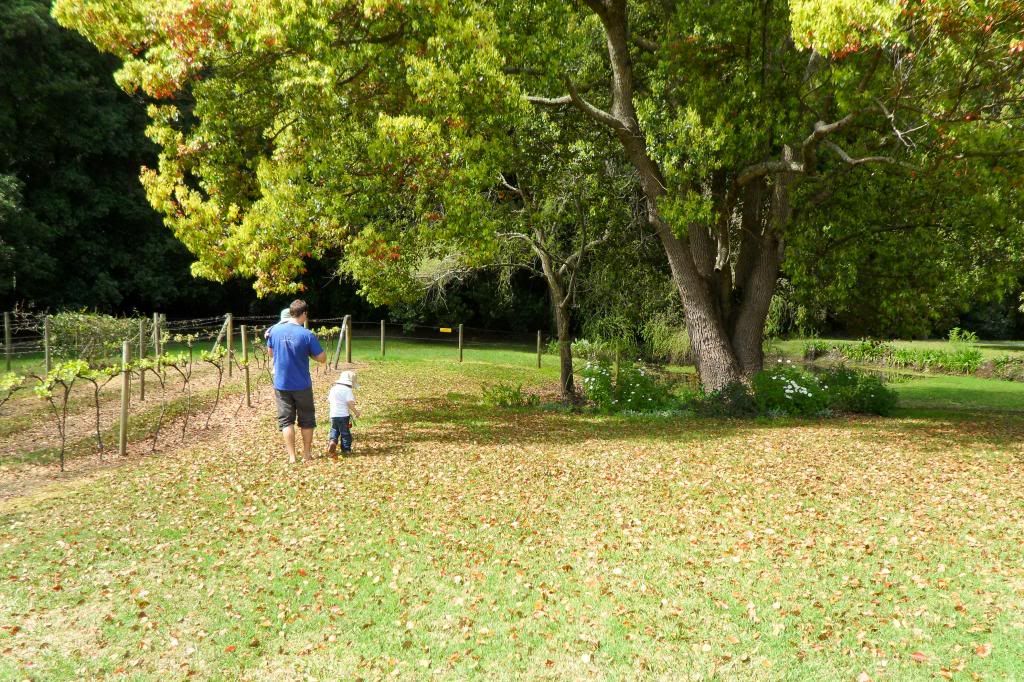 My sister and brother have left. It's just the four of us again. And Sydney, of course.
That's the downside of anyone coming to visit. It's the goodbyes. They're crushing. Here one minute, gone the next. With no idea when the next time will be.
Usually the next few days are slow and rather joyless.
But I prepared myself for this one beforehand. I'm reframing it (a word my brother taught me this week).
Instead of mourning a time when my family lived down the road, I'm focusing on what we would have missed out on had we not moved to this beautiful land.
In no particular order then:
Play School
. Many a meal wouldn't have made it to the table if the clever ABC4 people hadn't scheduled this for 4.30pm. The likes of Justine and Jay singing
Let's play together
on the guitar and harmonica with Peter on piano has us all dancing around the sofa. If it's the right mix of presenters, I'll rush the cooking so I can join in with the catchy tunes. Many months on and we still sing
If all the world were paper.
They hardly watch any TV, but we do love this. Play School, you have made afternoons at home much sweeter.
Catching our own fish
. Graeme is in his element freediving in these oceans. The fact he comes home with red morwong, luderick, trevally (and sometimes bream) is the icing on the cake. Lots of tender abalone lately and Australian salmon for the first time.
A proper food garden
. Wanting desperately to grow leafy greens and herbs led me to
Nicola Chatham
. Not only am I actually doing it, but I enjoy it. I never thought gardening would have the effect it does on me. I retreat there and just while away whatever time I have.
The chance to make school wait
. This is a big one. I'm so glad we can put school off for another year.
Swimming with dolphins
. Last week, Graeme got off his friend's boat to play chase with a pod of dolphins. He said it was magic. I'm hoping I can go next time.
Garage sales
. Oh, I do love them.
Family daycare
. A life-saver for us without any family to fall back on. Not sure what I would have done without that time to myself each week.
Glorious winters
. Especially down the beach. No need for icky sunscreen. Just warm, long sleeves and a hat to shield our eyes. Even better if we've got
music in the background
.
A local food co-op
. This week I bought something else other than fruit and veg. A jar of pure, unheated, pesticide-and-chemical-free bush honey. The best bit is it comes from less than two hours away.
There's more I'm sure, but there's washing to hang out and dinner to make.
What do you love about where you live? Do you love Play School too?