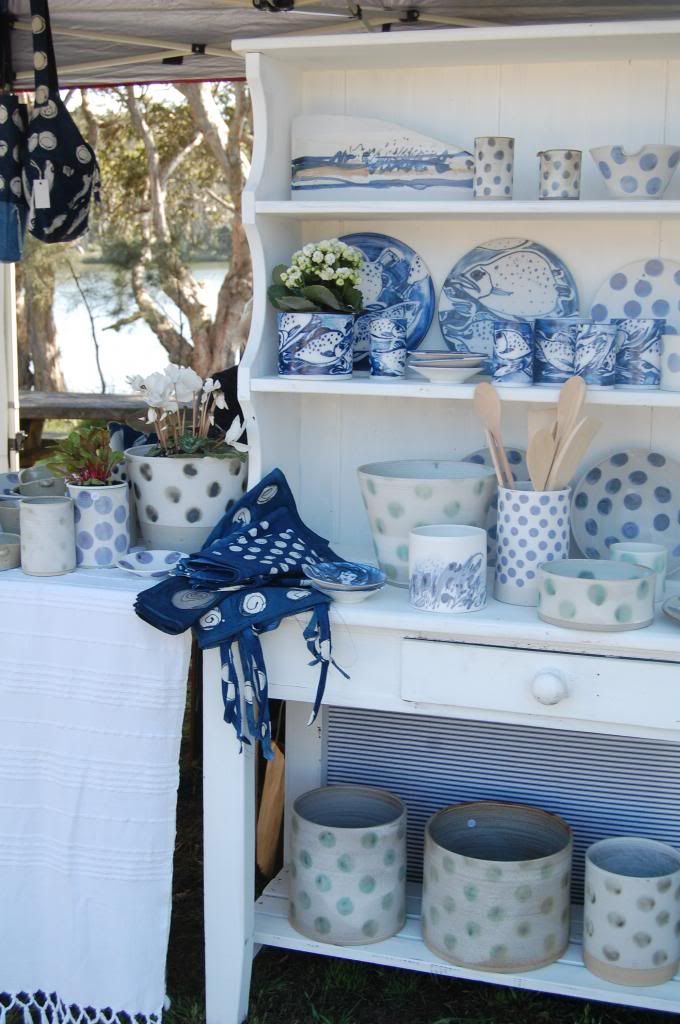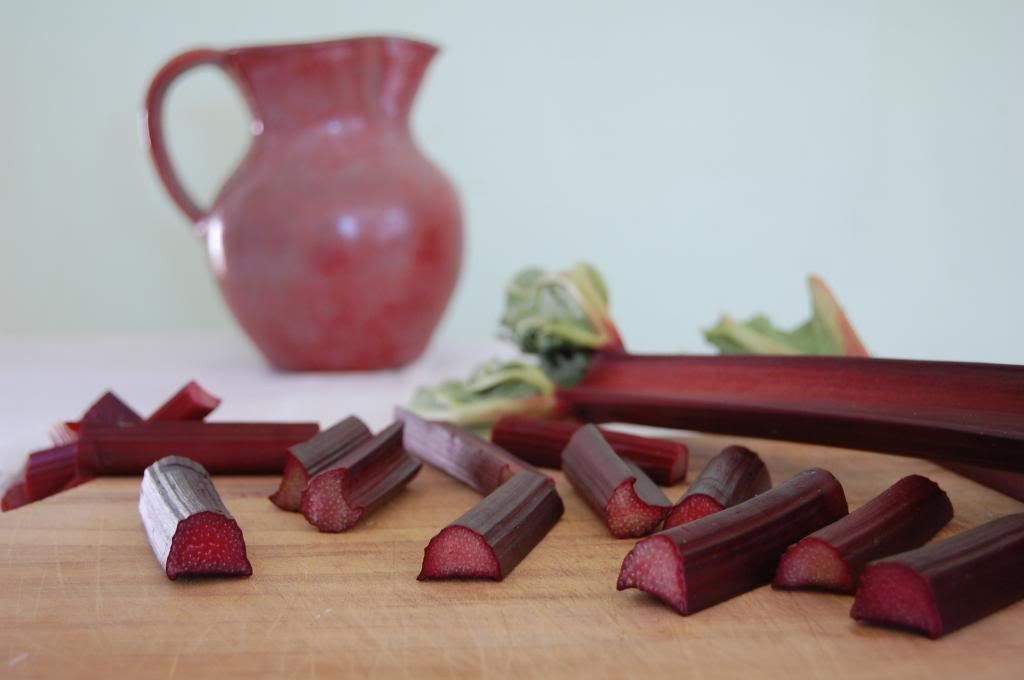 A local potter displays her wares at the Avoca Beachside Markets. I already have one of her blue polka-dot pots holding my utensils in the kitchen. And there's one in England cradling some garlic in my mum's house. I intend on buying more. A whole lot more. I love her stuff so much I'm going to feature her on the blog very soon.
Pink rhubarb for a recipe feature I'm working on. I made jelly with the juice, then planned to eat the pulp with some yogurt or bake it in some shortcrust pastry. It didn't happen, because it was too good to eat straight from the fridge.
A little surprise in the garden. My heart sunk when I saw all these mounds. Some wretched thing digging up my tomato seedlings, I thought. The wretched thing, or things, were mushrooms. It's all that lovely mushroom compost I added to the beds. It's just a shame I'm the only one in this house who likes to eat them.
What do you think of all those blue spots? Are you going potty over them too?