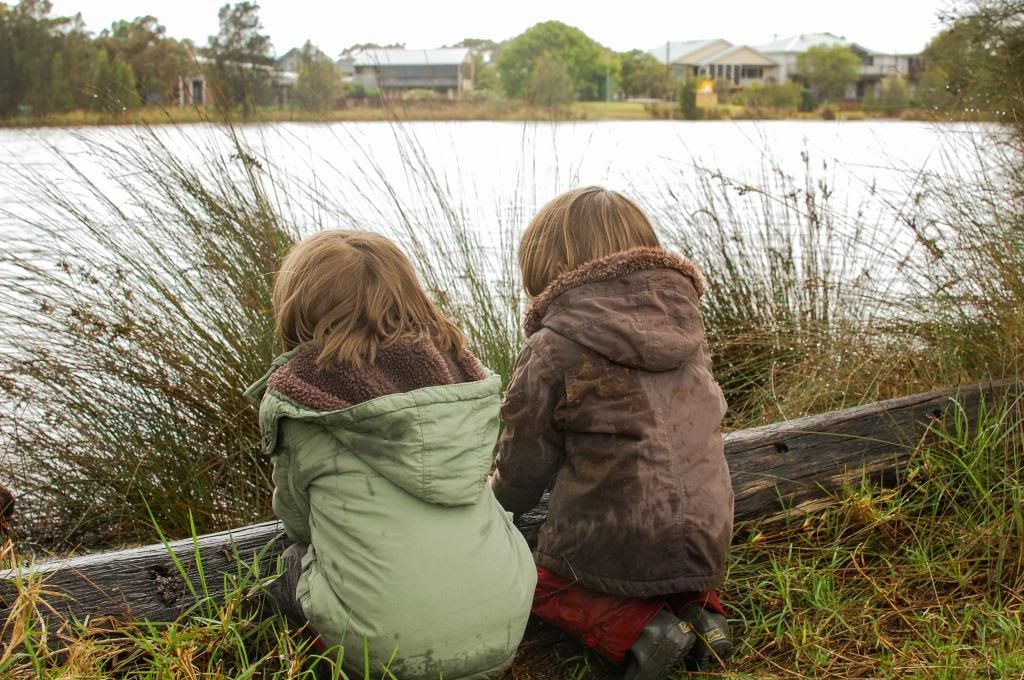 An unusual moment of winter coats and gumboots in the middle of December. We ventured out in the rain to
jump in puddles
. I'm getting to the point where I can hardly tell the difference between my boys if they've got their back to me or if their eyes are hidden. I can't quite believe that last picture of Kian – he's not even two. I was in two minds to put it up here, because whilst I think it's beautiful, it's a reminder that he growing up so fast. Too fast.
A lovely moment at the end of
a strenuous week
.
Mummy, Mummy, please can you take a picture of me with my orange beetroot?
The moment we found a cicada with its glassy, veined wings on our doorstep, followed by several moments of giggling and whispering between two brothers as they discovered its chirping, buzzing sound whenever they gently touched it. It was as fascinating for me as it was for them.
More
fleeting moments
.
Joining in with Lou
here
.