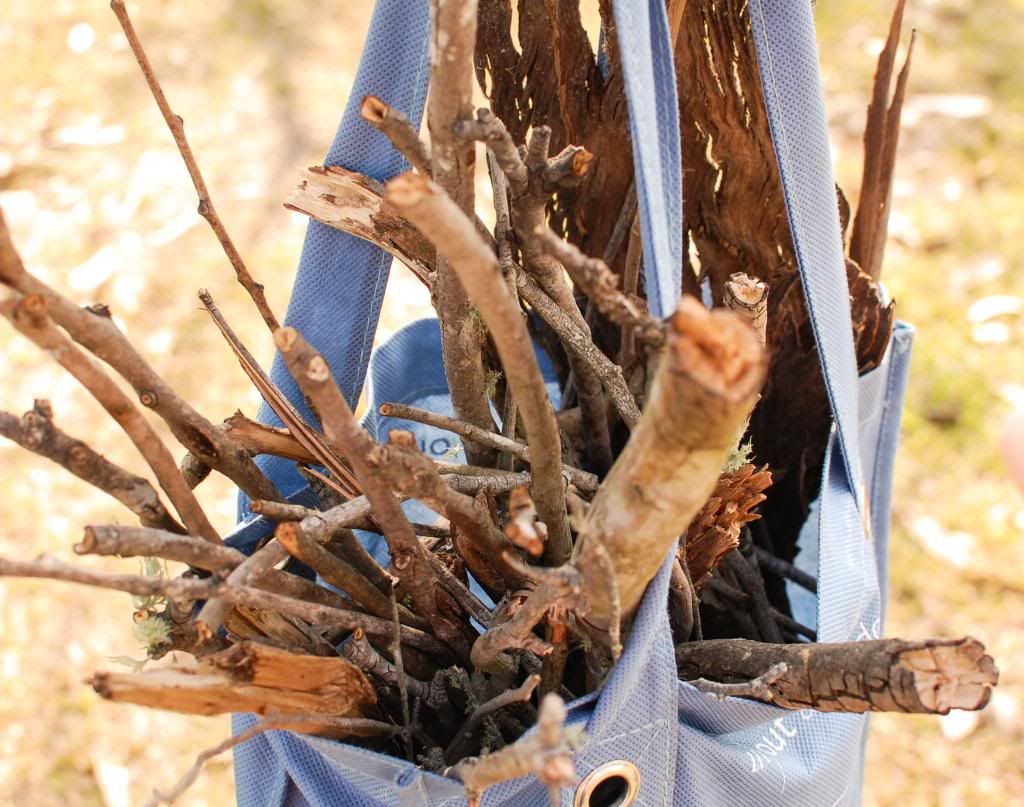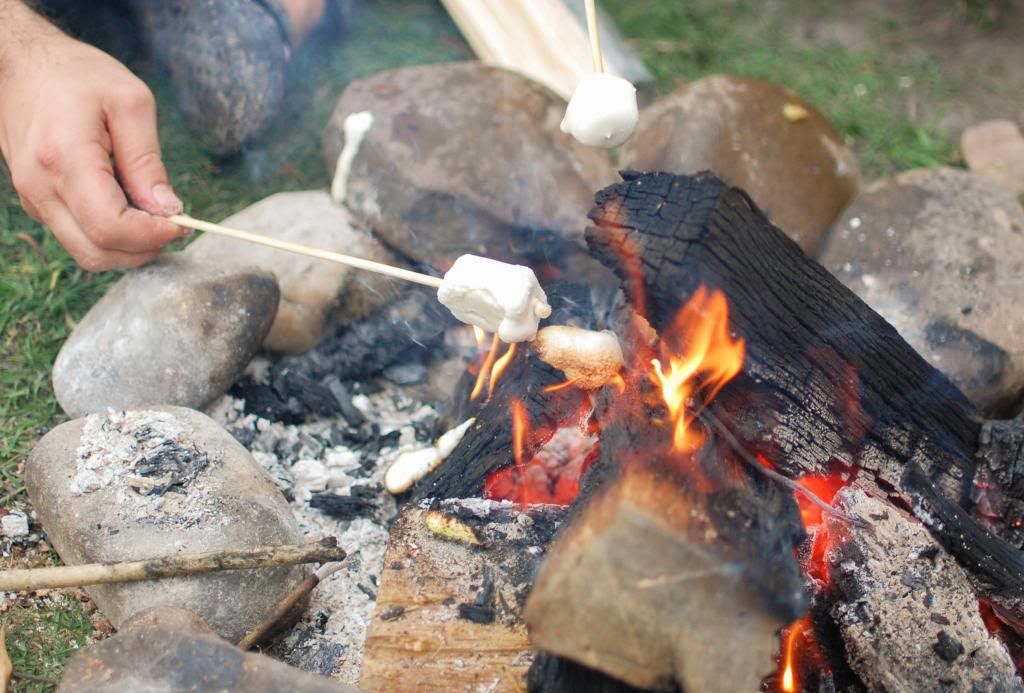 I went out
on Friday night
and had a lovely evening. Not only did I get to see some familiar faces, but I met another blogger (hello
Kate
), which brought home even more that real life interaction is so much nicer. You get to see a person's eyes and hear them laugh, and you can comment on things that you wouldn't be able to online, such as a striking skirt they might be wearing. It's real and the conversation flows and you open up to things that you wouldn't ordinarily confess to (please Kate, don't tell anyone what I do on trains), because the connection is different. A better different.
I know these are camping pictures but bear with me.
I was introduced to someone else that evening, someone I could have talked and giggled with all night. We had lots in common: we both have two children, we both like gin and we both agree that it's perfectly acceptable to answer the door in our nightwear in the late afternoon and jump up and down when it's a case of wine being delivered. Not sure what else we share, but I'm sure that's enough for a friendship to begin.
Anyway, she found my blog afterwards and wrote to me saying she was glad she met me before she read it, otherwise she would have been all 'oh god, she cooks and has pretty children and makes things and I don't do anything near as creative and her garden actually grows things'. (Hope you don't me quoting you, S.)
Which really got me thinking. How much of the real me comes across in this blog? Do people turn away because they think life here is beautiful moments from the minute we wake up to the minute we close our eyes at night? Surely not?
Yes, I cook, but Kian doesn't eat any of it. ANY of it. He would rather eat cream cheese on toast than the quinoa and roast pumpkin I presented him last night. Yes, I cook, but I don't clean up after myself, and so I only see my kitchen benches when someone comes to visit (the same approach I use for cleaning the house as a whole, actually).
I grow a lot of food because it's something I believe in, but I have days when I'm so exhausted I don't want to do any of it. The cooking, the gardening, playing shopkeeper or pushing them on the swing.
It doesn't mean what I post here on my blog is any less authentic for it. Everything I write about and every picture I take is real and it comes from the heart. These are largely our best moments, much like a child's photo album or a collection of wedding pictures.
It's focusing on the good bits so I keep striving forward and not end up on a heap somewhere all tired and miserable. It's remembering the good feelings so that it keeps inspiring me to do more, and hopefully inspire you who comes to read my words.
Like
our camping trip
, for example (you knew I'd get there eventually). If I wrote about the boys running through an old fire pit and walking the ash all over our beds, I'd probably not do it again. If I took pictures of the filth, oh dear god, the filth that comes with sticky hands and dirty bodies... If I gave any thought to those bloody flies that had me yelling at Graeme that we were mad to go... If I was reminded about how much hard work it was pack it all up and pitch the tent and find a clean plate amidst the filth in the tent and get any sleep on filthy sheets and find any shade in 37 degree heat and get through the washing when we got back...
No, instead, I'm going to look at that beautiful shot of Kian standing by the river playing with his fingers. I'm going to remember the sticks we collected together for the camp fire that got the boys so excited every night. The moment that we all sat down and toasted the marshmallows that Graeme made before we left... The time we spent cooling off in the water beside our tent and the hour that we spent on the canoe drifting down the river with Sydney splashing next to us...
If I just focus on these, it will mean the boys get to go camping again. Because that's what matters.