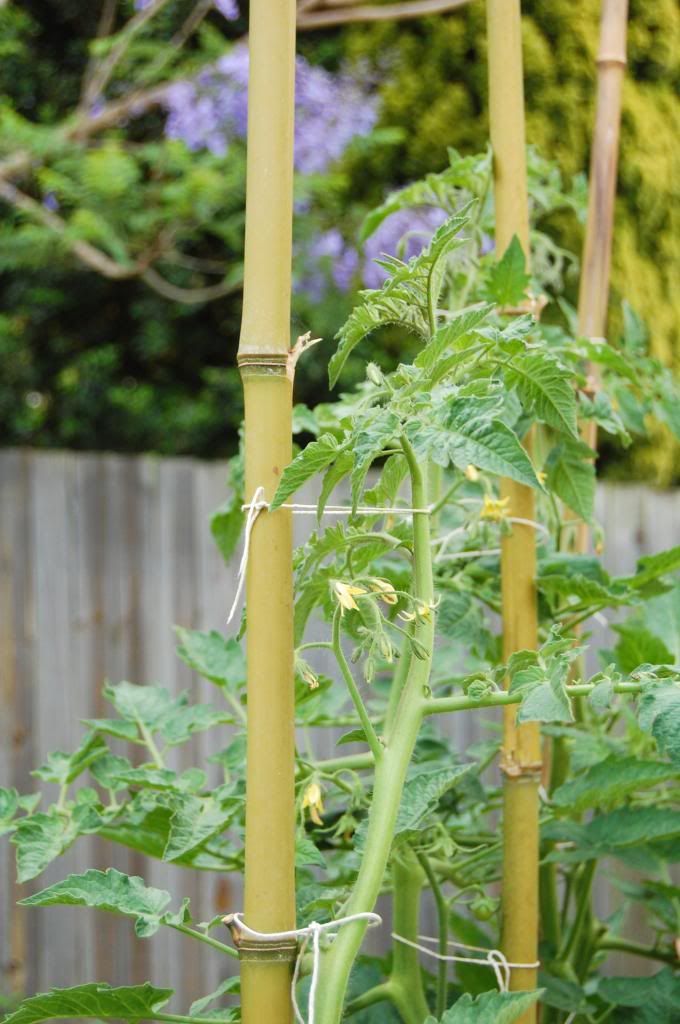 We're spending every afternoon in the garden at the moment. I'm loving it. With our tomato plants standing proud and next door's jacaranda in perfect purple bloom, it's where I rush to in-between meals.
Five plants aren't quite enough – not when I'm planning tarts, salads and plates of bruschetta for lunch, not to mention that a certain four-year-old round here ate half our crop last year straight off the vine. So I bought two more on Saturday and couldn't resist some purple basil to keep them company – all in the name of companion planting, of course.
The big boys shovelled homemade compost into a $3 fruit crate I found, while my little boy wanted to mulch. We staked and pinched, tied and watered.
Still no red ones, but plenty of green ones. Not long now.
Meanwhile, as chilly as it was yesterday, we picked the first of our summer basil for pizza. A bit of purple and a lot of green. It went into the tomato sauce with a handful of fresh oregano, and the rest was piled on top at the table.
(And duly picked off by our two saucepots.)