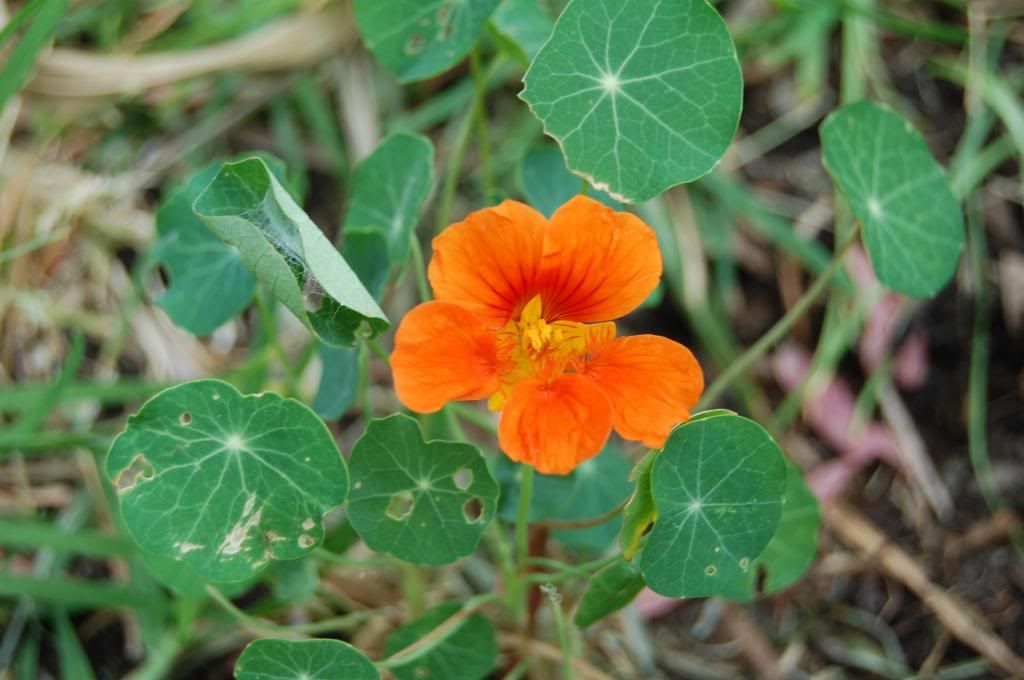 I love the seasons dictating what we eat. We haven't had any tomatoes since last summer, so we're eagerly awaiting our next crop. The seedlings are coming along nicely. I think I may have added too many in the one patch, but there's plenty of basil in there too – a favourite companion in the garden and on the plate.
I can't wait for fresh basil again and
warm tomatoes
grown in my own soil. I thought I ate seasonally before, but not compared to now. Tending a garden and growing your own, even if it's only some herbs and a few vegetables, connects you in so many ways to nature and shows you a much simpler way to eat. What it also does is disconnect you from the trappings of supermarkets. Once you get used to all that year-round choice, it sucks you in, making you believe that choice is a good thing, when in fact choice is a whole lot of stress and it makes me dizzy.
I've always known this, but I still did buy the occasional tomato in winter. I still bought those over-priced over-sprayed wrapped bunches of herbs. Now I wait. If I haven't got the herb in the garden, I haven't got it.
We've waited all winter to plant our tomatoes, to sow our borlotti bean seeds and to see our peas get fat. We've watched our coriander show its first feathery leaves only to bolt and do that annoying thing that coriander does.
I've had a lot of coriander to use up – I'm cutting it in a bid to stop it going to seed. I won't stop it, of course, but I might delay it a bit this way.
So there it was sitting on my kitchen bench top narrowing the choice for dinner. Not only was this satisfying in itself, but having to wait for something to grow and then use it to make a meal is even more satisfying. It may not be everybody's idea of simple (not when you think about how easy it is to just go out and buy it versus building the beds, sourcing the materials to make soil, sowing the seeds and waiting... waiting... waiting...). But it's certainly mine. And it's satisfying beyond words.
I made corn, coriander and coconut fritters* with some spring onions I picked up at the co-op that morning. I think they might just be the tastiest corn fritters I've ever made. They certainly beat
these ones
.
After Luca feasted on all the fat peas hanging six feet above the garden beds, I had to pull the whole lot out. Powdery mildew got the better of them.
But sitting right there by the cabbages was one single nasturtium flower.
That wild cutting
worked.
So while my coriander plants just want to run away and flower, and while my peas have turned white and furry, it seems I know how to take a roadside nasturtium and make it flower in my own garden. 

* Those tastiest corn fritters I've ever made: Mix 150g plain flour, 1/2 tsp baking powder, 1/2 tsp salt, 1 tsp ground coriander and 1 tsp ground cumin. Add 1 egg, 125ml coconut cream and 100ml water and mix well. Add 350g corn, 2 chopped spring onions and as much chopped coriander as you like (I like a lot) and stir through. Heat 2 tbsp coconut oil in a pan and cook dollops of the mixture until golden brown.